Automatic Car Awning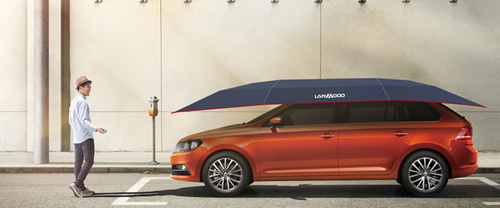 The Lanmodo automatic tent is a car UV protection tool to limit internal overheating, such as a dust shield, bird droppings, tree resin, snow and hail.

Lanmodo Pro is resistant to winds up to 61 km / h, a strong base for the suction cups secures the tent to the roof of the car, in addition 8 anchoring points through adjustable straps increase the stability of the tent. The straps have a hard-to-cut steel core, the suction cups are durable and withstand up to 70kg in weight.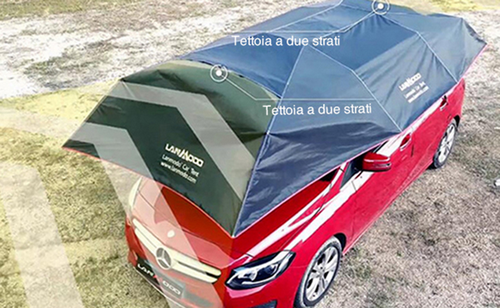 The upper part of the tent is made with two layers of fabric that allow air to flow without inflating it, thus reducing any pressures that would tend to un-anchor it.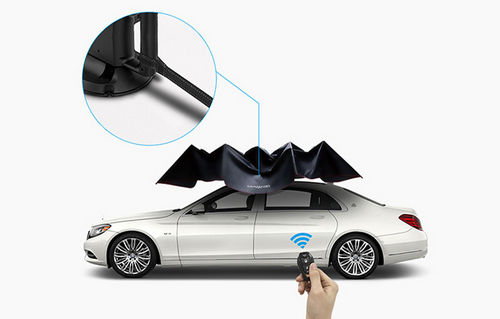 The automatic awning works with a remote control, without which it is not possible to close it, thus making its removal difficult, then the possibility of customizing it, makes it easily recognizable.
(Watch the video )
The Lanmodo car tent is easily transportable thanks to its foldable structure. It fits into a convenient container to store in the trunk, in fact it takes up little space.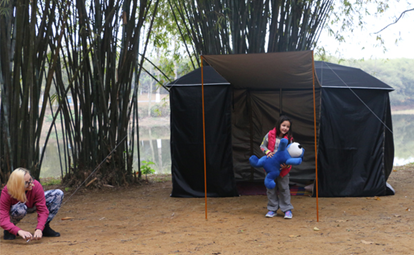 The Lanmodo tent is not limited to the protection of the car, but it can be transformed into an umbrella to provide protection all year in outdoor activities: on the beach, in the garden, on the lawns or by the river thanks to the adjustable support and side protections , it can be used as a shelter capable of accommodating up to 7 people. The base is equipped with a USB port to charge mobile devices or connect LED lights.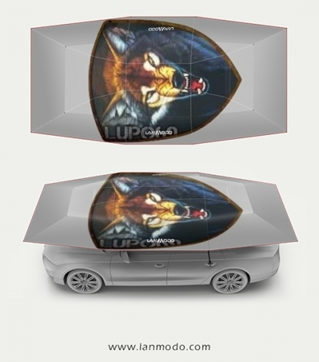 The Lanmodo curtain is available in various colours and is also customizable in the texture, in fact a screen-printed print with text or images of your choice may be requested.
For more information, visit the website .