Fan With Heat Recovery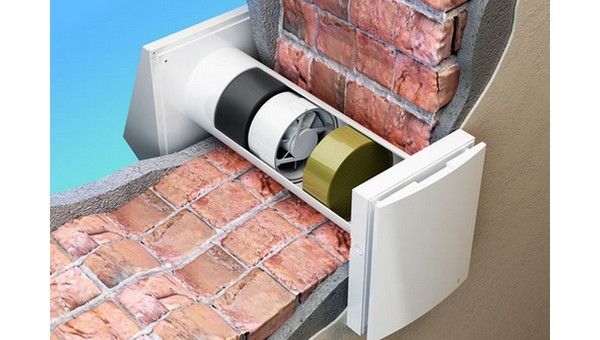 In indoor environments it is important to change the air to reduce humidity, eliminate odours, avoid the formation of mould and therefore maintain an acceptable level of comfort.
The flow of air to the outside inevitably involves a loss of heat, which must be compensated with a further waste of energy.
The KERS recovery unit is a dual flow mechanical ventilation device, to be installed on the wall in contact with the outside air. Its operating principle consists in retaining the heat from the exhausted air at the outlet, and then transferring it to the new air introduced into the room.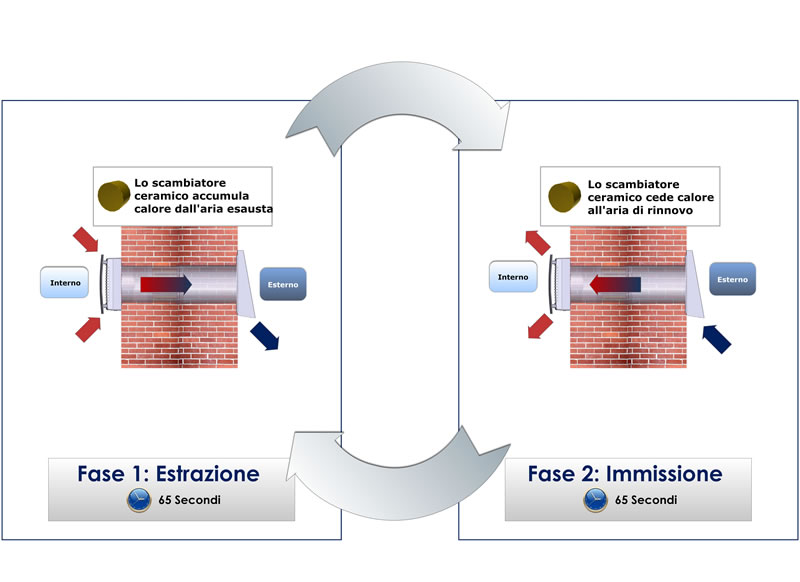 The KERS recovery device is equipped with a fan for mechanical air conveyance that reverses rotation at regular intervals and a ceramic heat exchanger.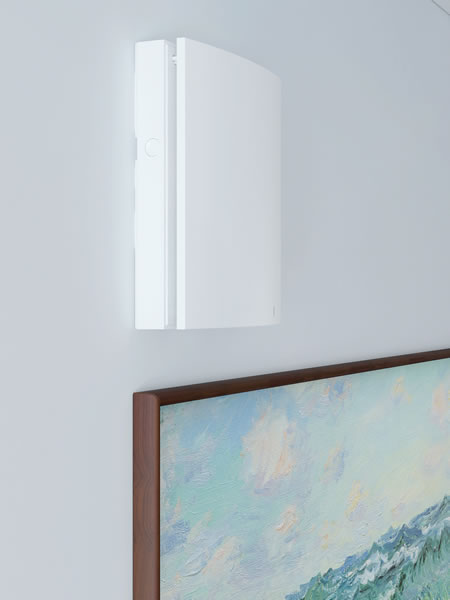 This device is suitable for residential use and for single rooms in particular where it is not useful to use centralized air conditioning systems.
(Watch the video )
The recovery fan is particularly advantageous when you want to intervene in rooms where there is the problem of moulds avoiding too expensive works.
The KERS recovery device is available in various models with an air flow rate ranging from 23 or 50 m³ / h, but which translates into 11.5 m³ / h and 25 m³ / h, since it works 50% of the time in extraction and 50% in emission. This is therefore suitable for rooms from 9 to 20 square meters of floor space and a height of 2.7 m.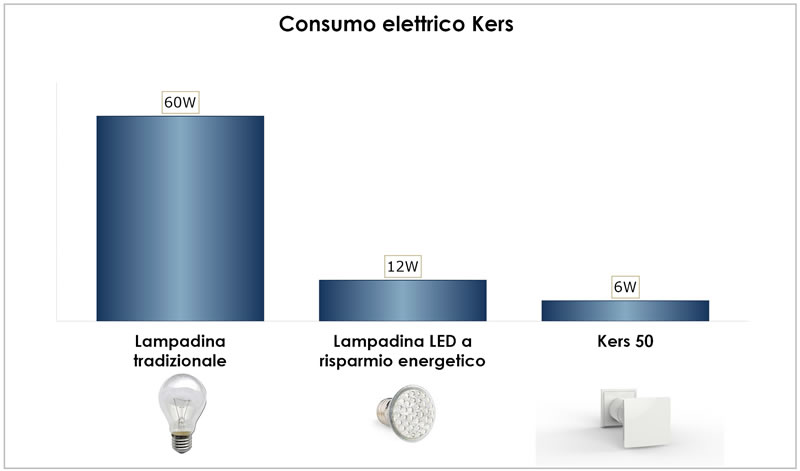 The installation requires a through hole on the perimeter wall and periodically requires the cleaning of the filter.
For more information, visit the manufacturer's website.